Pam is Playing the "A Tribute to Elvis" at De Melkweg and opening for Bluesman Boo Boo Davis at LVC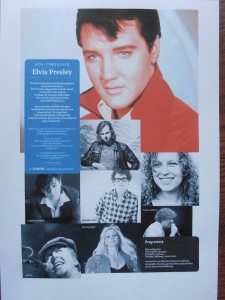 On May 9th Pam will be performing in  "A Tribute to Elvis" at De Melkweg in Amsterdam.  Pam, along with a host of well respected Dutch performers are celebrating the music of Elvis Presley.
The List of performers  includes, Frederique Spigt, Erwin Nyhoff, Lea Kliphuis, Guus Meeuwis, Jan Rot, Frank Lammers and Pam MacBeth
Host – Eric Corton
Band – Ocobar under the direction of Eric van Dijsseldonk
Wednesday May 9th from 20:30-23:00
AND
Pam with Boo Boo Davis
On The May 9th Pam also has the honor of opening for American bluesman Boo Boo Davis in Leiden at LVC. Pam and her band  with special guest Chris Koenen will start the show.