Pam Featured on the cover of Country Style Magazine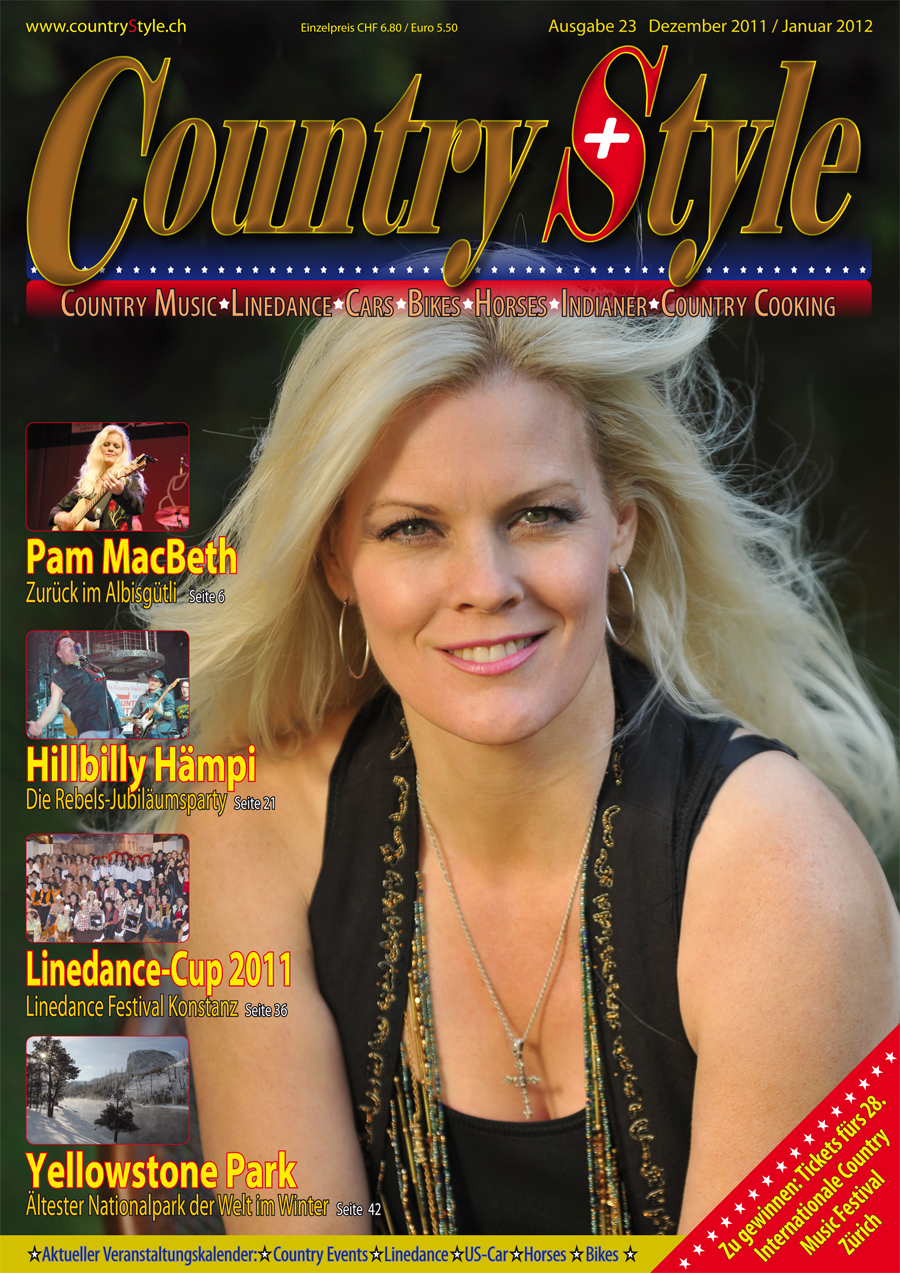 Pam was recently featured on the cover of the popular Swiss magazine Country Style.  The magazine features country music, line dancing, American cars, bikes, horses, and Country Cooking.
This cover story let the people of Switzerland know what Pam has been up to and that she wiill be performing once again in Zurich at the International Country Music Festival held at Albisgutli http://www.albisguetli.ch/index.php?page=167  on February 15th.
This festival and venue is a favorite for Pam and her band, she has had sucessful shows in Zurich with the continued support of Country Radio Switzerland and promoter Albi Matter and the fans.